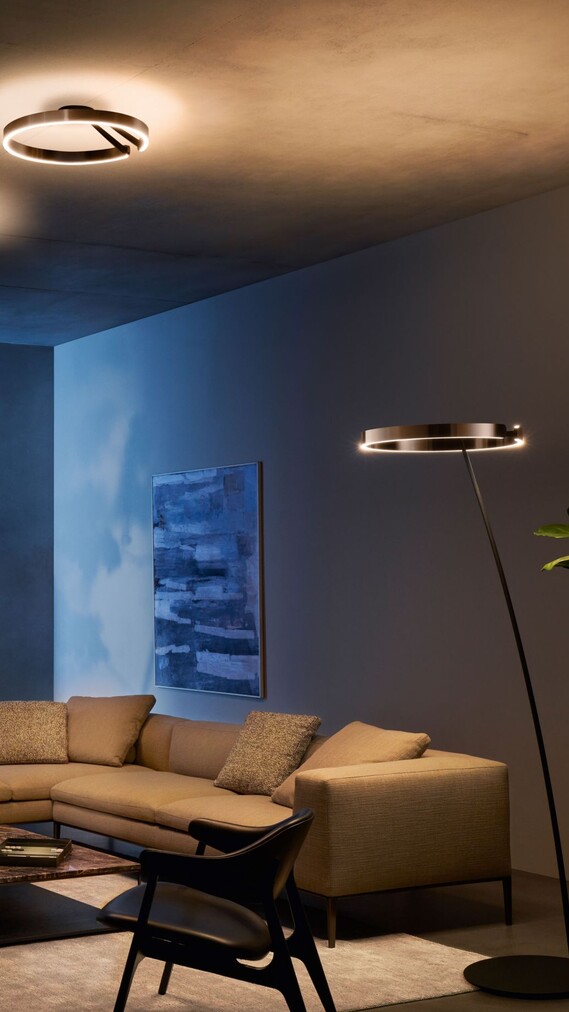 Let your living room be a platform for your personality
Relax in warm light, welcome friends in a pleasant ambience, watch a film in indirect lighting or enjoy a good book in the glow of a reading luminaire: lighting in the living room should adapt to every occasion. And it should be changeable too.
With lighting from Occhio and the unique features of our luminaires, you can really express your mood. Create the ambience you need by changing the color temperature, or by dimming or fading the light. With a simple hand movement, or without getting up at all with Occhio air.